Company History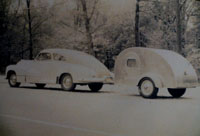 Near the end of World War II, a team of approximately 60 engineers were working on a project designing the Mericruser bus. Three of the engineers became good friends and wanted to go into business together.
Working together in a basement, they developed a design that featured a shell constructed out of aluminum and named it the "Clipper Cadet." The group produced approximately 12 trailers and started selling them to trailer dealerships in Wisconsin.
In 1946 the company was incorporated under the name "Clipper Industries, Inc." after the "Clipper Cadet" trailer. Soon after, the company located to Evanston, Illinois.
During the 1950s, Clipper Industries' business expanded to the design and fabrication of registers for doctors in hospitals, stacker pads for forklift trucks and LPG conversion brackets. The company received patents for many of its designs.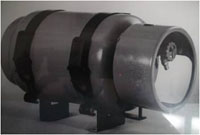 With continued company growth and expanding product lines in the 1960s, Clipper Industries relocated to a larger facility in Skokie, Illinois. During this time, the firm began designing and fabricating Malting Equipment for the brewing industry and received numerous patents for these designs. Clipper also entered into a business agreement to manufacture gear reducers. In 1974, experiencing large demand for its malting equipment and LPG Conversion Brackets, the company required even more floor space and relocated to our present location in Itasca, Illinois.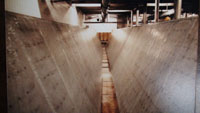 Today, we continue to expand our business in fabricating steel and stainless components for dental equipment, security gates, construction, commercial floor sweeping, industrial stitching, and agriculture equipment manufacturers, while also supplying the forklift and malting equipment industries. We are a distributor for Parker fittings/hoses and distributor of RegO LP gas coupling from Engineered Controls International.